Denise holds degrees in pharmacy from the University of Rhode Island and has experience working in both hospital pharmacies and home care plus years of independent retail pharmacy experience. She held a real estate license in New Jersey and has as an active license in North Carolina. She works remotely for a New Jersey company that studies the cost of drugs for nursing homes, and she volunteers at the pharmacy at New Hope Clinic in Boiling Spring Lakes.

Bill, who has been an EMT and pharmacy tech for many years, currently works for Compliant Pharmacy Alliance Cooperative (CPA), a pharmacy buying co-op that allows independent pharmacies to buy together nationally so they can compete with chain pharmacies.
Ed Thomas is the President of Thomas Drugs Inc. and completed his education at Campbell University College of Pharmacy and Health Sciences. Ed is both the operational head of four pharmacies and a practicing registered pharmacist. He holds certifications in the administration of immunizations from the American Pharmacy Association and CPR from the American Red Cross. He belongs to a number of civic organizations in the area, including Masonic Lodge 727 Shallotte, NC and the South Brunswick Islands Shrine Club. When Ed is not busy with his pharmacies, he most enjoys being active and spending time with his family and dog Sophie. 
Natasha Thomas, MD, is a functional and integrative medical doctor, as well as the go-to health and wellness expert along the Carolina coast. Dr. Thomas is certified in both Internal Medicine (ABIM) and Anti-Aging and Regenerative Medicine (ABAARM). Natasha specializes in identifying and treating biotoxin illnesses, and is one of the few physicians in the entire country certified in the Shoemaker Protocol. She works closely with our team and patients to provide expertise on hormone therapy, aging, brain and gut health, Lyme disease, chronic fatigue syndrome, and more. She also vets all our health products, and has been instrumental in supporting our mission of community health and education. In her free time, you can find her skiing, reading and spending time with family and friends.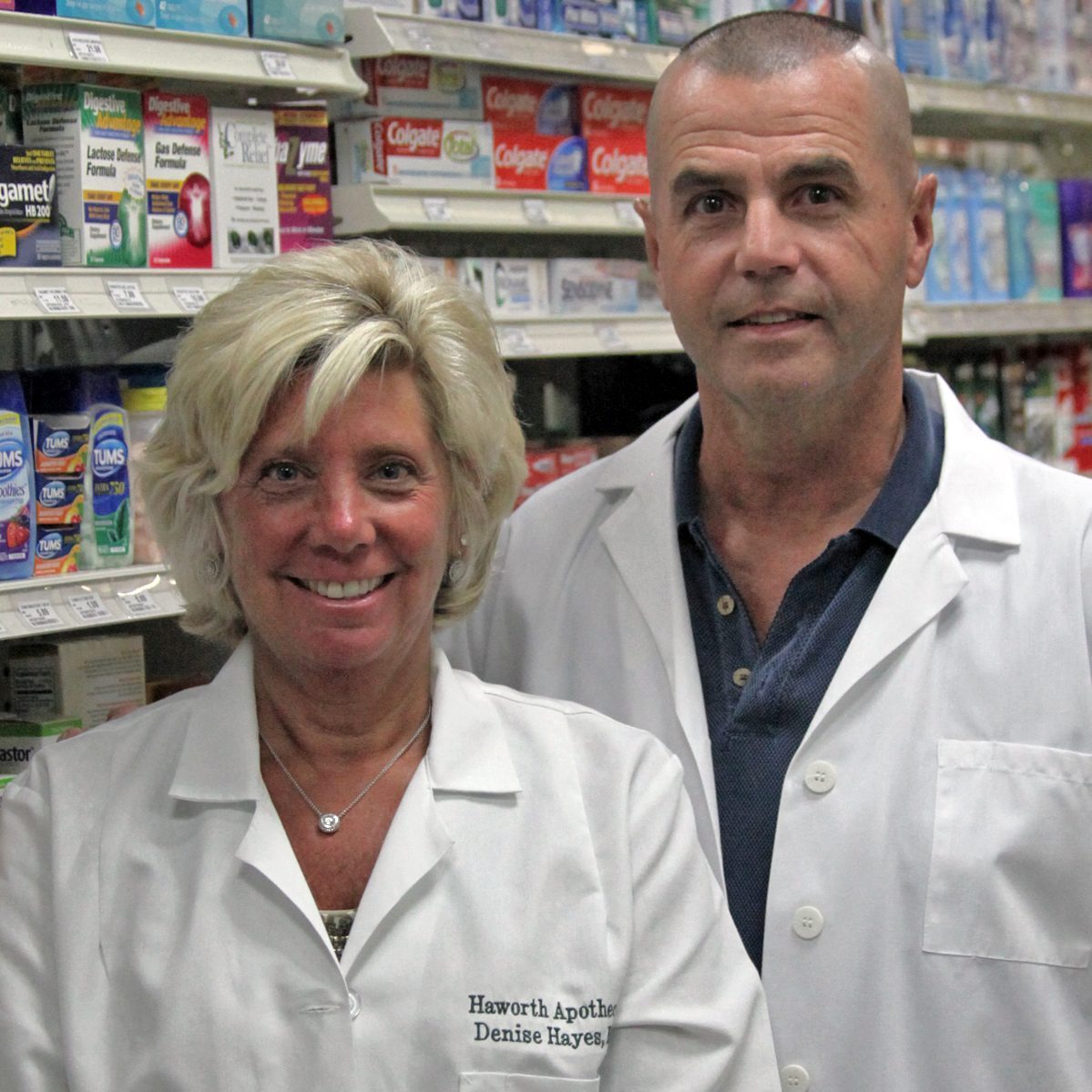 Camille Moss graduate from The University of Georgia College of Pharmacy and a registered pharmacist for more than 33 years, licensed in five states. Moss, who lives in St. James and worked in her locally owned neighborhood pharmacy at the age of 15, says she feels like she's coming full circle to return to a neighborhood pharmacy.
David Leach most recently retired from Novant Health Brunswick Medical Center after 10 years. He is a certified immunization pharmacists. David is Licensed in Ohio, Pennsylvania, North Carolina and South Carolina. He has spent many years prior in retail pharmacy.